Introducing Tripdeck:
Seamless flight importing for FlightTrack 5
Today we're excited to finally introduce our new flight-importing service, Tripdeck! Getting your flights into FlightTrack 5 is now a cinch and makes managing your travel as easy as forwarding your flight confirmation emails. The service is simple, fast and best of all, FREE.
Here's how it works: when you launch the 5.2 update of FlightTrack, you'll have the option to sign up for a Tripdeck account or log in with an existing Expedia account. Once you've created your account, you can begin forwarding confirmation emails for your upcoming travel to trips@expedia.com. When your trip is available in FlightTrack, we'll send you a push notification. We even pull out your confirmation numbers and seat assignments so you'll always have them on the go!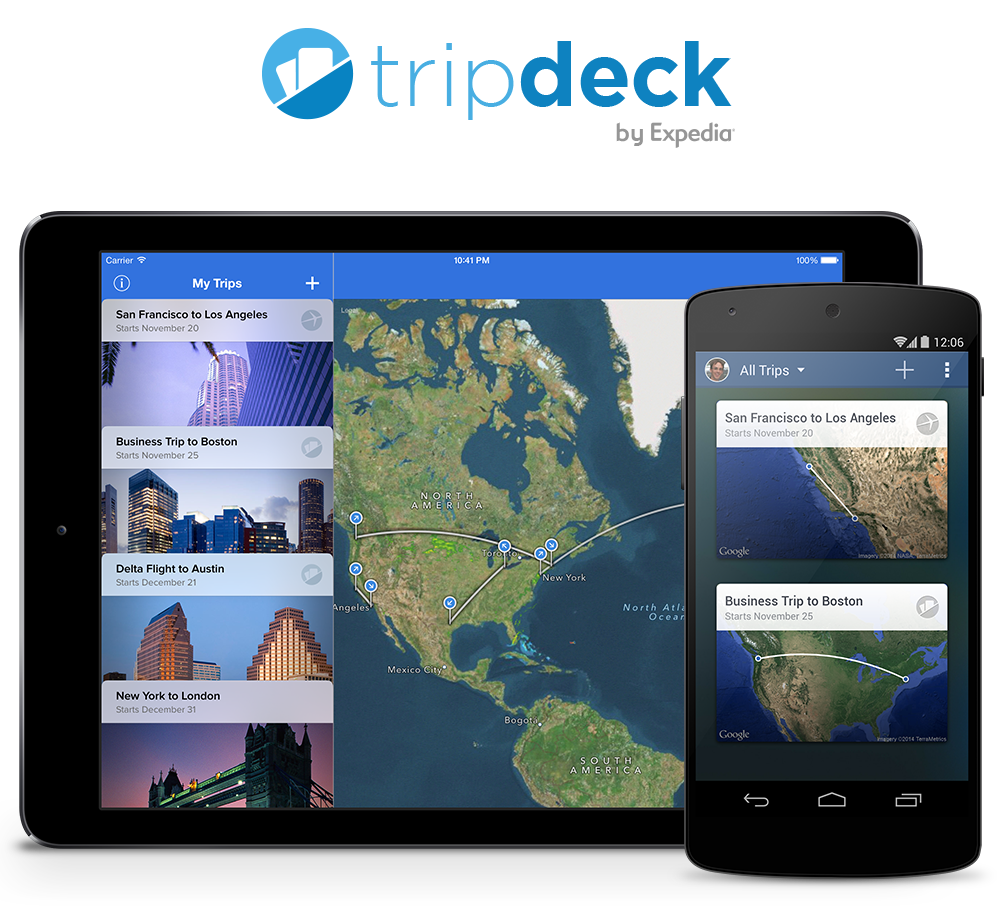 Tripdeck works with FlightTrack 5 on iOS and Android, phones and tablets, ensuring that all your imported flights are available on all your devices, regardless of platform. Want to forward your confirmation emails from a different email account? No problem! You can add additional email addresses from which you can forward your confirmations to your Tripdeck account.
In FlightTrack, you can delete any flights you've sent to Tripdeck or edit the name of the trip. Additionally, if you book your flights on expedia.com, there's no need to forward your confirmation email. They'll show up right in FlightTrack without you having to lift a finger.
We built Tripdeck on top of Expedia's existing account architecture because our parent company has proven experience maintaining a secure and robust account service. To handle the parsing of confirmation emails, we partnered with WorldMate, a leading provider in itinerary parsing services, for their broad support of hundreds of airlines and travel sites.
Believe us when we say, we're as happy as you are that Tripdeck is now in your hands. Thanks for your patience and we can't wait to hear what you think.