FlightTrack 5.1 Arrives for Tablet
Today, we're introducing a beautiful new tablet experience with FlightTrack 5.1. The updated FlightTrack features a stunning tablet experience for both iOS and Android and is available as a free update for FlightTrack 5 users on Apple's App Store and Google Play.
In addition to the tablet experience, FlightTrack 5.1 adds gorgeous destination images to your trips, provides an integrated FlightBoard (our award-winning app) view, and now allows you to easily share all of the flights in your trip with friends and loved ones.
We've taken advantage of the additional screen real estate to show more data about your flights, and with fewer taps, all while creating a visually immersive experience. We've also fixed a few bugs here and there and enhanced FlightTrack on the phone as well.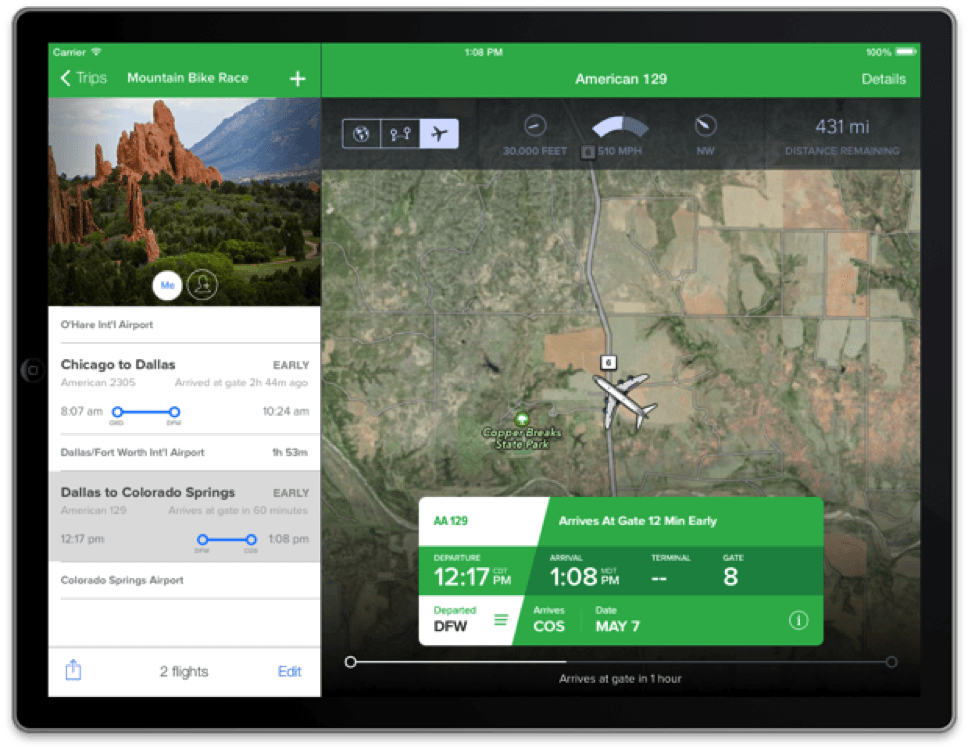 At Mobiata, our mission is simple: build beautiful experiences that make travel easy for people. With that in mind, our entire team continues to work hard to ship what many have been waiting for: an itinerary parsing and syncing service. Stay tuned! This will be an exciting summer.