Wheels Up! FlightTrack 5 Takes Off
This time of year brings us closer to friends and family, but often only after enduring hectic airports, middle seat assignments, and flight delays. Air travel can be stressful and unpredictable, and while we can't guarantee an on-time departure, we at Mobiata strive to make it a little more pleasant.
Today, we're pleased to release the biggest update to FlightTrack since it was first introduced in 2008. After listening to your feedback, we've completely redesigned the interface, streamlined the interactions, and implemented some useful new features to help you stay on top of holiday travel:
You can now group everyone's flights intro trips and tag the traveler – whether it's you, your friends, or family.
Discover if your flight is equipped with Wi-Fi so you can send those last few emails before you land.
Share your journey home through a beautiful real-time animation of your flight path.
Best of all, features like push notifications and terminal maps, previously only available in our "Pro" version, will keep all users of the new FlightTrack informed of every flight delay and gate change.
FlightTrack 5 will replace older versions of the app and is available in the Apple App Store and Google Play at an introductory price of $2.99 until December 1, 2013, after which time the price will be $4.99.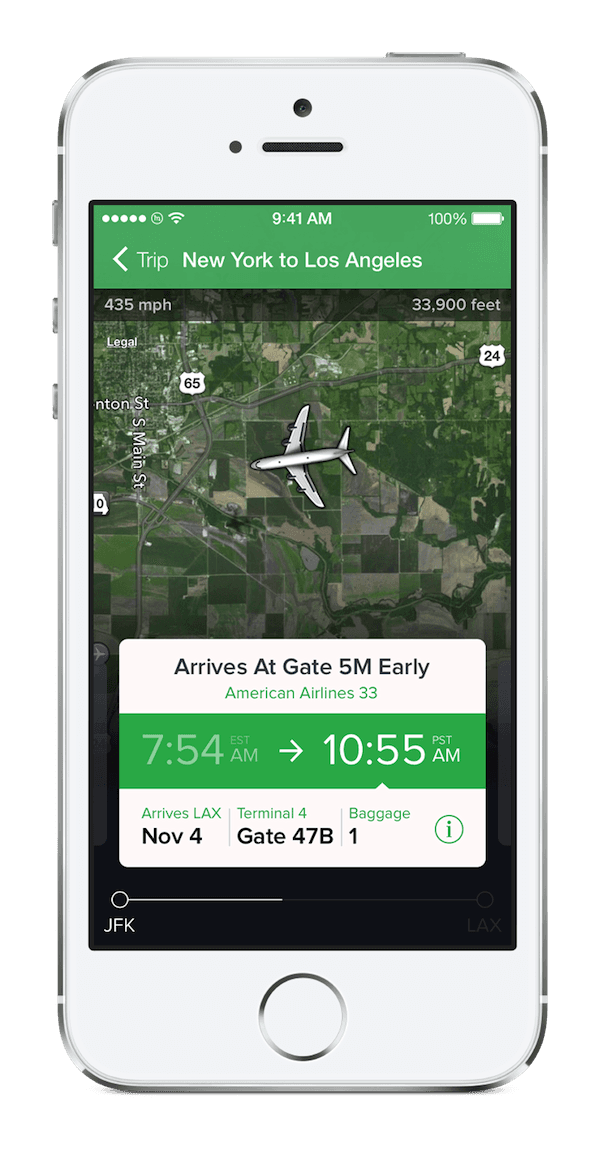 Although we think this is our best work yet, we're already back at work improving on what we've started. We'll be adding some exciting features and providing more device support in the coming months. In the meantime, we hope that FlightTrack brings you some holiday cheer.