5 Years of FlightTrack: Reflecting Back, Looking Ahead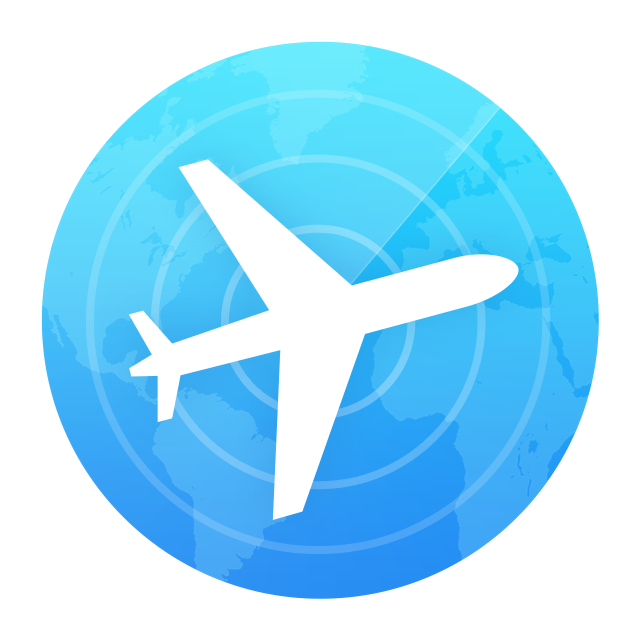 We've been hard at work on FlightTrack for the last year, and we're pretty excited to announce that our brand new app, FlightTrack 5, was submitted for approval.

FlightTrack 1.0 was released in 2008, 5 years ago. Mobiata has come a long way since then—from a side project by our founder Ben Kazez to a team running the mobile vision for one of the world's largest travel companies at Expedia. We're pretty proud of what we've built along the way, and we're incredibly excited for what we're going to be releasing over the next year, not the least of which is FlightTrack 5.

About a year and a half ago, we decided we wanted to get FlightTrack into the hands of as many people as possible by releasing a free version, restricted to tracking a single flight. As we got further along the design and development process, something occurred to us: this didn't feel like the Mobiata experience we wanted new users to have—a crippled version of FlightTrack. We stepped back and, instead of releasing a pared down version of FlightTrack 4, re-thought from the ground up what a single flight tracking app would be like. It wouldn't have all the bells and whistles like push notifications or FlightBoard integration. But it should do one thing incredibly well: track a flight.

We created a single view app, where your flight details hovered over a live map. When your flight took off, we zoomed in to your plane so you could follow along from the ground below. The reaction was incredible. We received an amazing number of downloads, and we kept hearing from our paid FlightTrack customers: "When can we get this?" We took what we learned from FlightTrack Free and with FlightTrack's 5-year anniversary ahead of us, decided to craft a brand new FlightTrack, from the ground up. We knew this was a pretty big undertaking, but we had the benefit of building on the same solid back-end you've come to know and trust.

As users of FlightTrack Pro ourselves, we wanted to bring the pro experience to every FlightTrack user, and remove the confusion and complexity of three different versions. We put our focus on FlightTrack 5 as a single, unified version, and we're taking most of the pro features like push notifications that have been in our $9.99 version, and bringing them to FlightTrack 5, priced at $4.99. We're also adding in some great new features like trips and flight sharing.

We were pretty excited and began gearing up for a release for the critical summer travel season. In June, the world got a glimpse at iOS 7. As we watched the keynote and let the new UI sink in, we began to realize there was no way we could release our flagship Mobiata app as an iOS 6 app. We scrambled to reskin the app, but it became apparent that the changes in iOS 7 weren't simply skin deep. We needed to spend the time to go back and redesign the app again for iOS 7.

We set a target to be on the app store the day iOS 7 launched, but designing for iOS 7 turned out to be a bigger task than even we had realized. We couldn't ship our Android and iOS apps as divergent products or at different times. We missed our date, but we haven't been willing to compromise on our experience, and we've been working hard on both platforms since that time to get FlightTrack 5 out the door. To launch ahead of the busy holiday travel season, we did make one major cut—we've focused on the phone experience first and foremost, with our tablet experience following in the coming months.

We couldn't be more excited to get FlightTrack 5 into your hands, particularly on the eve of Mobiata's 5-year anniversary. We truly appreciate all of our FlightTrack users over the years, and we can't thank you enough for your support and passion. We think FlightTrack 5 is a pretty big deal, and a bold step toward a new future for FlightTrack—and Mobiata.