FlightTrack & FlightBoard for Google TV
Google just rolled a brand new update to Google TV that brings the full power of Android's Honeycomb platform into your living room. With this update, you can now download many of the over 600,000 apps currently available on the Android Market and interact with them on your Google TV. We're excited to announce that we've been working to create the perfect Google TV experience for FlightTrack and FlightBoard. We've redesigned them to look beautiful on, and take advantage of, a full HD experience.
We've made FlightTrack work with your device's remote control and the new left to right flow works elegantly and looks brilliant from 10 feet away on your couch.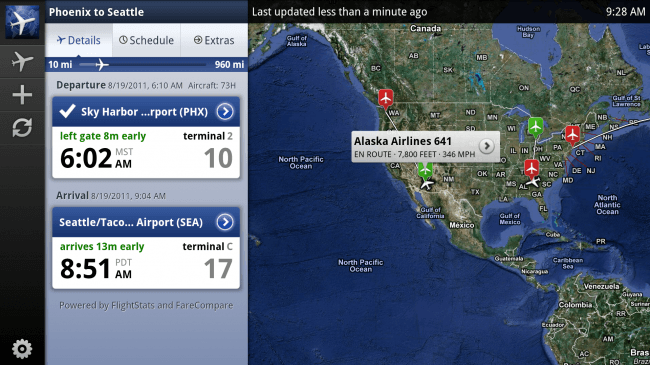 You can watch your flights traverse the beautiful satellite maps in all their 1080 HD glory.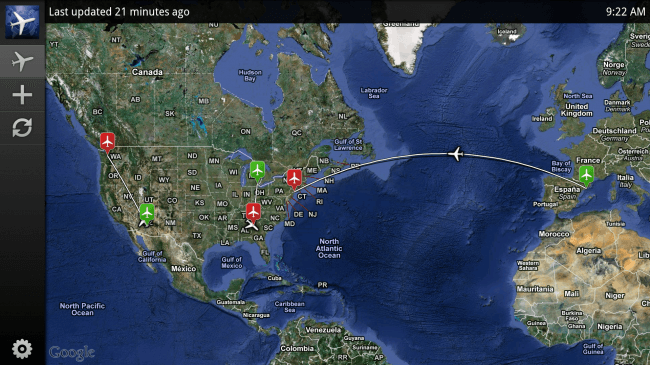 or let FlightBoard turn your living room into the Arrivals or Departures board at Charles de Gaulle as the new full screen experience fills your room with the excitement of travel.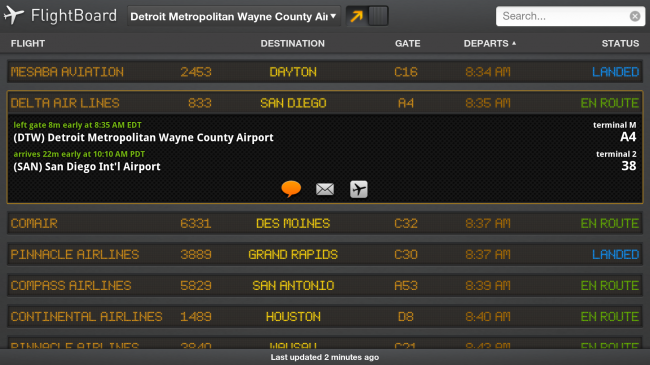 We've put a lot of thought  into bringing the best mobile travel apps onto your phone and now we're bringing them into your home, and we can't wait for you to experience it first hand.
FlightTrack and FlightBoard are both available and featured on the Android Market for Google TV, so go get them today!