Barcelona Diary
A few weeks back, the awesome people on the Android team invited us to show off our apps in their booth at Mobile World Congress in Barcelona, probably the biggest mobile conference in the world. There was no way we could pass up the invitation so we dug out our passports, booked our flights on Expedia and headed out to Spain to show off our apps to as many people as possible.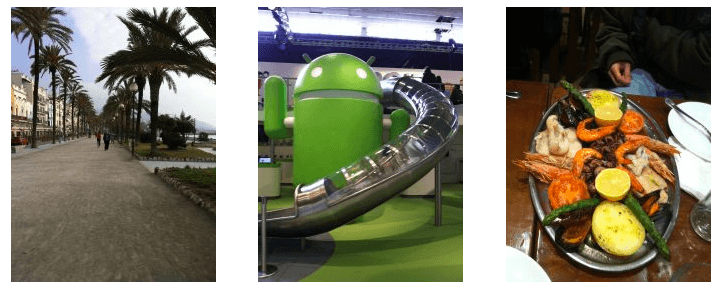 Since we booked a bit late, the only hotel available to us was in the seaside town of Sitges, located about 25 miles outside of Barcelona. Undaunted, we sorted out the train schedule and mapped the walks to and from the station. What seemed like an inconvenient location turned out to be a pretty amazing blessing. It turns out that we love Sitges. The sleepy, seaside town had a beautiful beachfront promenade and amazing seafood restaurants. We loved returning to Sitges after a long day or describing the benefits of FlightTrack, HotelPal and FlightBoard. It was a great base for us during the conference.
The conference itself was an amazing learning experience. We heard estimates that about 25,000 people came through the Android booth. It felt like we talked to every last one of them. We talked to everyone from officers in the European Commission to young, passionate bloggers looking to write about the next cool app. And we loved talking to all of them. We made a lot of great friends and learned a lot firsthand about what people want from our apps and how they use them. There is no better learning experience than demoing apps to people over and over and over. Since we love nothing more than getting feedback and improving our apps, it was a pretty amazing few days. Even better, we got some great press write ups all over the world.
And now we're back, over the jet lag and cranking away and some pretty awesome new stuff with memories of Spain keeping us warm.