A Crazy Week
As some of you know, FlightTrack turned 2 last week. It first went live on the iTunes App Store on November 17, 2008. What an amazing two years! You might also have caught that we recently released our biggest update ever as well: FlightTrack 4 and FlightTrack Pro 4 for the iTunes App Store and the Android Market. We refreshed the UI and added several new features, and we think it looks pretty amazing. We're really excited to hear what you think.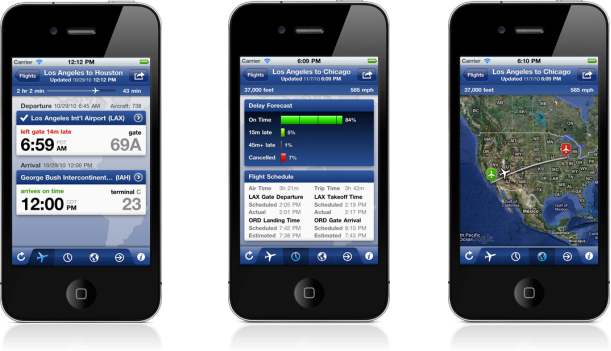 To celebrate the success of FlightTrack over the past two years, we're donating 20% of profits from FlightTrack and FlightTrack Pro on sales through November 23 to mercymedical.org. They're a great organization and we're happy to be working with them right before the holidays.
Another great part of the last two years is that our hard work brought lots of interest. People from the press wanted to write about us. Travel companies wanted to work with us to bring their brands to mobile. And one company asked us not only to work with them, but to become a part of their family. When we thought about it, it made perfect sense. We think Expedia has always been dedicated to giving travelers the best tools to help them travel and that's our goal, too. As we talked more with them, we realized that our goals were aligned and that joining them would help us do exactly what we set out to do every day: help you travel smarter.
And so we're incredibly excited to announce that we are becoming part of the Expedia family. Don't worry, Mobiata will remain a separate brand and our team will continue working tirelessly to make apps that delight you. And yes, we're staying in Ann Arbor.
Thanks again for your support over the past two years.