The Trouble with Time Zones
A FlightTrack user in Australia pointed out that the time zone info we show for Coolangatta Airport (OOL), also known as Gold Coast Airport, might be incorrect. The take off and landing times were correct, but the actual GMT time zone we show for reference had a potential issue. Since we are perfectionists at Mobiata, we looked into it and found something interesting. The problem is that the boundary between the State of Queensland and New South Wales runs directly through the middle of the runways so that one side of the airport is in daylight saving time and the other isn't. The Coolangatta OOL terminals are on the Queensland side of the border and so have the GMT+10 time zone. We currently show GMT+11.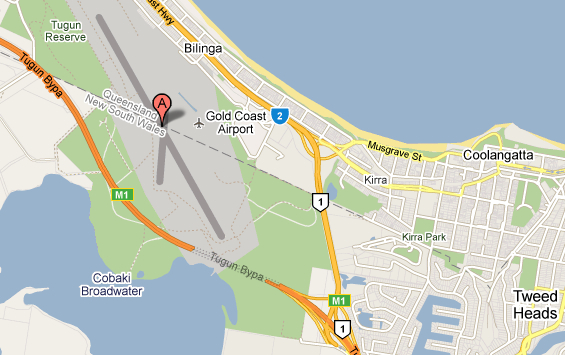 It's really a toss up about which time zone to show, but more importantly, we love hearing about these great facts of travel info from around the world. And we love getting emails from FlightTrack users about things that come up as they are using the app.
Keep the emails coming and travel safe!